What are the best zero drop work boots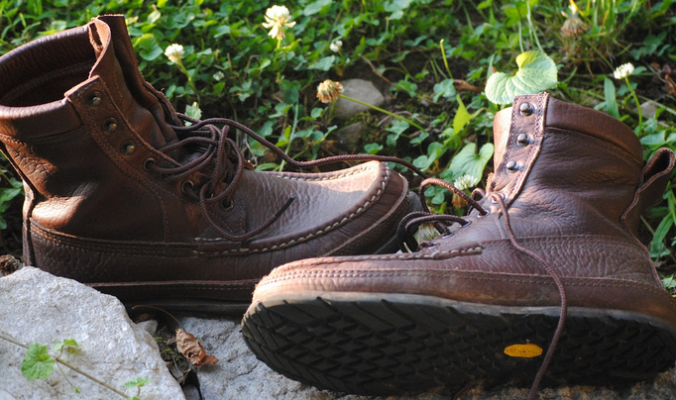 In the fitness world we live in, zero-drop hiking boots are becoming really popular. These models are bringing important benefits to performance and well-being, just like moving the feet while walking and running in a more efficient, safe form.
These boots are all about the height, now being backed by important figures in medicine and sports. These zero-drop hiking boots try to emulate with quite successfully the barefoot walking experience, making the most from all the benefits possible.
In the following lines, we will talk about some of the best models we can buy today, including zero-drop work boots for the everyday comfort and safety.
Zero Drop Boots Reviews
We'll now proceed with the reviews of three zero-drop boots we like, now available online. These models are the finest in their particular segment, so pay attention if you want to greatly benefit from this innovative design.
Tactical Research TR101 Minimalist Training Boot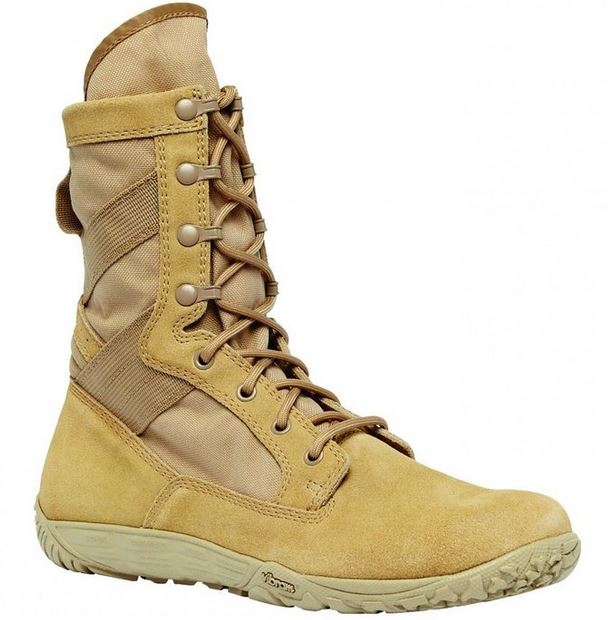 This may be the most hardcore option we are going to talk about today.
Click here to see prices on Amazon
The TR101 Minimalist Training Boot from Tactical Research is made of high-quality leather that guarantees great durability, also adding unlined leather and Cordura nylon upper that allows breathability. Don't worry if they get wet because they feature a really quick drying.
The sole, which is what interest us the most, is based on VIBRAM Tarsus technology. Thanks to this, the TR101 Minimalist Training Boot is capable of effectively absorbing impacts and being oil- and slip-resistant, everything while enjoying along with an EVA midsole that helps with comfort and safety.
The TR101 Minimalist Training Boot looks like marine boots, which is a benefit for most people. These zero-drop hiking boots can be used for anything you would like, while their appearance is simply amazing and weigh less than 2 pounds per pair.
Under Armour Men's UA Jungle Rat Boots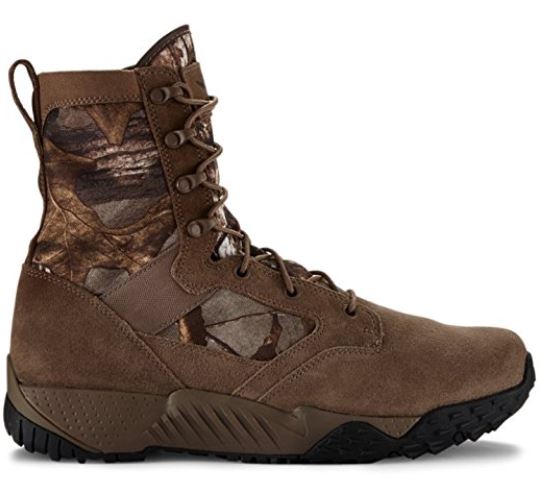 The Men's UA Jungle Rat Boots from the well-known Under Armour brand look like the most appropriate zero-drop hiking boots from adventurers out there, living in the wild. This model doesn't only look good but is good in many different aspects.
Click here to see prices on Amazon
With complete breathability and water-repealing features made possible by the DWR finish, the Men's UA Jungle Rat Boots are perfect for nature lovers. Within, the design includes drainage vents that keep the feet always dry, no matter the conditions.
The Micro G midsole with reinforced TPU shank makes the Men's UA Jungle Rat Boots even more stable and safe while walking in unbalanced terrains. This added to the fact that they follow the zero/drop pattern, making them perfect for enhanced comfort even in the toughest situations.
The Men's UA Jungle Rat Boots use top-notch leather along with 900D nylon, providing undisputed durability and amazingly light weight for the everyday. Nevertheless, we must mention a downside that could bother some users: the sole doesn't look that good, having a quite ordinary, heavy appearance.
But because they have a lower cut, at least in comparison with our first alternative, the Men's UA Jungle Rat Boots are perfect as zero-drop work boots.
Under Armour Women's Stellar Tactical Boots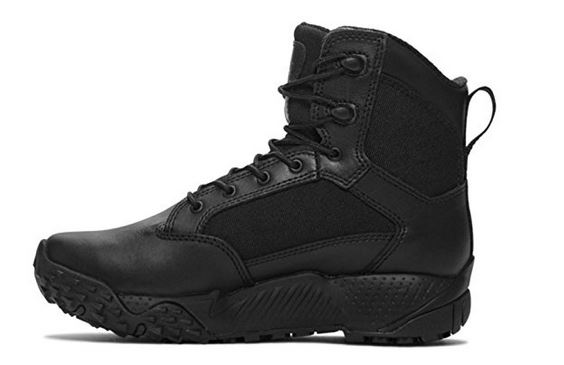 As another piece coming from Under Armour, the Women's Stellar Tactical Boots are simply fantastic. We must recommend them as one of the best zero-drop female boots available right now.
Click here to see prices on Amazon
The Women's Stellar Tactical Boots comes in very discrete colors, so they are totally suitable as zero-drop work boots. Among the many features, we must mention things like high-grade rubber sole with EVA midsole al reinforced TPU shank.
The building materials are top-notch, highly-resistant leather and 900D nylon, just like in the previous Under Armour model we mentioned. The design enjoys quick drying and it can be polished to get the best look possible. We also found a DWR finish that repels water and enhanced breathability.
Buying Guide: The Criteria You Must Consider
When it comes to zero-drop hiking boots, you must have in mind a series of different criteria that will determine the quality and level of satisfaction get with any model we could possible purchase from now on.
These criteria are actually straightforward and easy to understand, meaning that you don't need to be a shoe expert to make the right call. Here you have things you should know.
ü  The Height of the Sole: Of course, if we are behind zero-drop hiking boots, the height of the sole is paramount and could be representing the most important factor among all.
ü  Materials Used: You possibly don't want to buy one pair of these boots to be at home, relaxed on the couch. This segment of shoes focuses on people going on trips into the wild, hiking, and adventuring. Because of this, durability is a must.
ü  Breathability and Drying Capacities: You don't want to find yourself in a complicated situation where your boots get all wet and without any chance of drying them before getting home. During outdoor activities, this is really common. That's why we must look for boots that can dry fast, including breathability to maintain the feet dry.
ü  Midsole Features: Good zero-drop hiking boots offer amazing technologies when it comes to the midsole. This element is crucial to guarantee comfort on the run, shaping accordingly for the feet and providing the appropriate sensations.
The Bottom Line
The best zero-drop boots are out there, waiting for you. This segment of products is simply amazing, providing remarkable features for demanding users. Most people want quality boots for their outdoor activities, while others need more comfort at work. Whatever your reason is, the three options we have here have enough potential to help you out.
The Tactical Research TR101 Minimalist Training Boot is the badass product on the list, having an intimidating design, perfect for the military life. The two Under Armour alternatives are equally good but respond to other kinds of users. These two can perfectly fit as zero-drop work boots while providing great performance outdoor as well.
At the end, it is up to you. Analyze the criteria and the reviews we brought you before making any final decision.