Here are the best minimalist shoes for narrow feet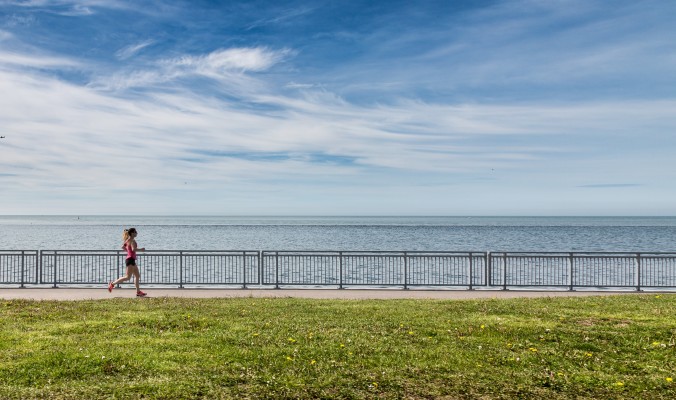 Finding minimalist shoes for narrow feet is always a tough task. For most people, it's impossible to fit the right fit when they have narrow feet. This is especially true when it comes to zero-drop minimalist shoes for running or cross training.
However, there are many excellent alternatives available in the market, waiting to be found by lucky customers. Enjoying the right minimalist shoes for narrow feet can transform the way we train every day. Scientists are already encouraging the use of minimalist shoes, which often provide a barefoot experience.
In the following lines, we'll briefly review six different options you have in minimalist shoes for narrow feet.
Buying Guide: Criteria to Consider
When it comes to minimalist shoes for narrow feet, there are some solid criteria to have in mind. While quality will mostly depend on its construction and design, there are details that require our attention.
Zero Drop: Maybe the most important thing on a minimalist shoe is the absent heel. You need a design that benefits the barefoot experience, so a very low heel is needed.
Lightweight: Proper training with minimalist shoes involves the minimum weight possible. Look for light materials and useless elements that add unnecessary weight.
Thin Sole: If you choose a pair of shoes with thick soles, you are doing nothing. What will allow you to have a barefoot experience, to really feel the ground, is a thin sole.
Quality Materials: As always, looking for quality is a must if we plan to have a pair of durable and reliable shoes. Solid brands often offer great materials.
Now you know what to look for before making the purchase, let's review our recommendations for the best minimalist shoes for narrow feet.
The Men's MX20v1 Minimus follows a retro yet cool form factor and design that will please most users. As almost all the existent minimalist shoes, this model uses mesh for lightweight and ventilation purposes. The footbed got antimicrobial treatment and below, the rubber sole feels both durable and light.
It's worth mention that the MX20v1 Minimus are especially popular among cross-fitters. The reasons for this are their fantastic weight and the feel they provide, even in the most difficult scenarios. This means that they are great even for heavy weight lifting and intense running, providing an optimum balance.
Depending on the color combination you choose, the Merrell Men's Trail Glove 3 can be either a stealth shadow in the dark or a vibrant powerhouse that want to be seen. Regardless your color preferences, these Merrell minimalist shoes are amazing for people with great taste and narrow feet.
The Men's Trail Glove 3 use high-quality fabric and synthetic materials along with a thin yet durable rubber sole. The 0-mm heel-to-toe drop is a remarkable feature that will excite zero-drop shoe lovers. While they are a little bit more expensive than the competition, there is a good reason: Merrell is including top-notch features and outstanding materials to create a long-lasting training shoe.
This one is for the ladies: The Women's Vapor Glove 2 is one of the most attractive and ergonomic minimalist shoes for narrow feet you can get. Merrell has created a very straightforward design that is available in both delicate and bright colors.
The mesh lining in the Vapor Glove 2 allows outstanding breathability and the rubber sole features a 0mm heel-to-toe drop, which is something we want. They are very easy to wash and the materials are extraordinarily durable for a minimalist shoe. Reviews are very positive in terms of comfort and support during intense workouts. The Vibram feature is a guarantee of maximum flexibility on the run.
Talking about Vibram, here you have one of their own options. With the KMD LS Cross Training shoe, you either hate it or love it. The particular design of these minimalist shoes offers the maximum flexibility and mobility possible. Customers report an extraordinary bare-foot experience that they appreciate during workouts.
With the KMD LS Cross Training, you get fantastic ventilation through the quality nylon mesh and polyester. The patented Ice Trek outsole enhances even further the bare-foots sensation when walking and running.
This is another entry for the Minimus lineup, only for ladies. The WT10v1 model is a fantastic minimalist shoe for narrow feet that provides a solid, lightweight construction, an attractive design, and an undisputed flexibility and range of motion for the feet.
The high-quality synthetic-made upper features an antimicrobial treatment that keeps the users' feet healthy and humidity-free. The Vibram-provided sole is remarkably flexible and enjoys a pattern that is proper for outdoors training, which is important for hikers and nature lovers. And don't worry about durability: the positive reviews support the quality of its materials, even under heavy use.
Our last recommendation in minimalist shoes for narrow feet is the Bare Access 4 Running Shoe from Merrell. This may be the heaviest alternative in our list. However, it continues to fit perfectly in this category.
The low profile upper uses mesh and synthetic materials. Below, we get a 0mm heel-to-toe differential with an energy-returning midsole, thanks to the patented M BOUND technology. Once again, we get a premium Vibram sole that is quite thick. Finally, the Bare Access 4 Running Shoe features reflective details that help runners in the dark.
The Bottom Line
If you are looking for reliable minimalist shoes for narrow feet, you have a few great alternatives here. Even if you don't feel convinced by these options, you can take the suggested criteria and look for another model on your own.
Either way, we cannot recommend you enough any of these fantastic zero-drop shoes for narrow feet. Current users are delighted, just like you would if you take the chance.