Best Minimalist Shoes for Plyometric Training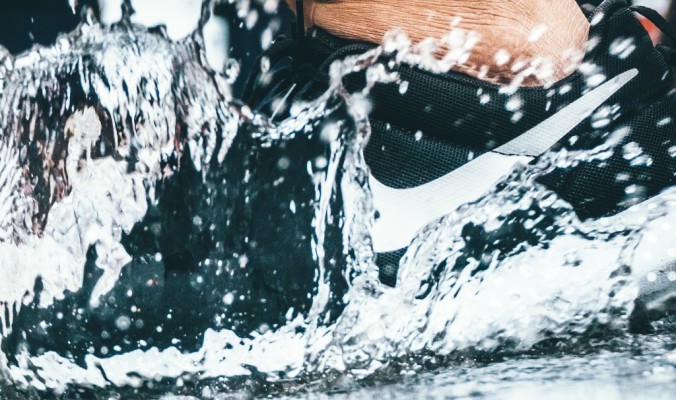 Plyometric training consists of elastic capacity and muscle strength exercises. This methodology is often practiced by athletes in disciplines that demand high speed and power.
There are plenty of different types of shoes in the precise market, directed to customers who always desire the best, taking into consideration that each discipline has needs and every person's lifestyle varies.  The zero-drop trend is actually an advancement that proves the real meaning of performance.
It is confirmed that performing barefoot or with minimalist shoes builds strength and optimize foot mechanic to get the help needed.
The ideal pair of shoes must have the proper flex, height, and length. Should feel snug and soft at the same time but not completely tight. However, if you want to go out of the store with a nice pair of minimalist shoes, you have to make sure of knowing a couple of things.
Consider Before You Buy Any Shoes
Before we even mention the recommended shoes, it is advisable to follow the next tips, one by one, to consider which minimalist shoes for plyometric training you should to buy:
Don't Pick for Fashion: Although some designs are really attractive, the best is to never pick a pair of shoes for how they combine with your sporty outfit. It's a common mistake that leads to insufficiency.
Performance Review: It is proven that if you are incapable of doing such activities as walking, jogging, sprinting or even plyometric in barefoot or with a pair of minimalist shoes, your feet and ankles aren't working as they should.
Grip: This comes for safety, one important factor that you should analyze when picking some training sneakers. Avoid any chance of slippage for the well of your body.
Durability: Plyometric routines work the feet and ankle the most. So, think about the damage the shoes are going to receive after a certain period of time. Learn about which materials conform diverse shoes to be sure it's going to be nice to your feet.
The truth is that shoes don't make you fast but make you feel as the fastest of all, protects you from any dangers of barefooting training and the stress this might cause. That's why you should take a second to think about the level of barefooting feeling you are experiencing at the moment.
What Reebok did with this version is what every other brand would like: a noticeable upgrade that actually improves every single aspect.
The Nano 5.0 resembles a lot to the 2.0, the most rewarded model in the series, with plenty of colors to pick and most importantly, outstanding durability and flexible, great in every sense. Entirely built by a polyurethane NanoShell cover for some extra defense, combined with the cushioning new kevlar-infused mesh upper for flow and extreme durability.
Also, the Nano 5.0 improves an issue from the previous versions: awkward slipping, making it an excellent option for any athlete. Versatility for the fit of your feet.
Lightweight as it can get and surprisingly durable, the F-Lite 240 are influenced by the previous classics F-Lite 230. Protection and performance are the main features of the F-lite 240 model.
The cloth design secures them to get a nice breathability but sadly, keeping them from being water resistant, meaning that these aren't the indicated for bad weather. However, its softness complements the lack and acquire the customers' love.
One of the lightest on this list, some customer reviews said once that it doesn't even feel in your feet when you have it on. Enjoy the experience that only Inov minimalist shoes provide with the 2 available options: Standard (Wider toe box) and Precision (Close fit ensures minimal internal movement).
The Merrel team knows how to create an equilibrated shoe for bodyweight trainers and powerlifters, developed to adapt rough terrain, making it an ideal option for general wear. Its lineup always offers high quality in minimalist shoes and pounds the ground for those who domain all terrain.
This model features a comfortable Vibram rubber sole, providing great traction, perfect for wild movement and sprint, also protecting the feet for the intense wearers. Quality comes in hand with the expansive toe box and supportive rubber bumper, zero heel drop with minimalistic cushion, solid and flat sole for stability and pretty flexible bruisers.
It's definitely the key for a "zero-dropped" hybrid routine, achieving outdoor expectations and casual mobility.
Don't let its price fool you: the Tesla Trail Running Minimalist Shoe BK31 is just like the Merell one with their barefoot-feeling style but more affordable. This model has a zero-drop design and its 2 mm rubber outsole delivers an outstanding flexibility and freedom for the feet.
When you try this piece for the first time, it's going to feel a little bit different from the other ones existing in the market, but surely they will catch your attention and give you that impulse to beat any challenge.
The Nike Flex 2017 Rn are able to manage a strong balance between the necessary and the multisport extravagance. Rubber segments under the toe and heel deliver lasting traction and its Dynamic Fit Technology adapts and supports the athlete during the toughest challenges.
One more time, Nike achieves to impress the customers and motivate them to try its shoes. Despite saying in previous lines that fashion is not that relevant when it comes to minimalist shoes for plyometric training, these accomplish the performance goal without risking the sense of style.
The Bottom line
For most disciplines, the essential movement starts with the feet. With healthy feet and ankles, the conditions are set to achieve a great performance.
We already understand many of the benefits that minimalist shoes provide for demanding plyometric workouts. Be sure of taking all precautions before entering into the barefoot-like practices before being ready. This can cause several injuries. So, progress eventually depending on the difficulty and choose the right pair of shoes.