Belleville 115 mini mil boots review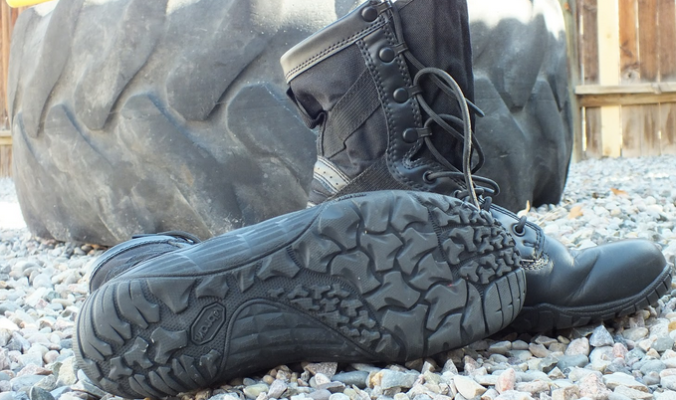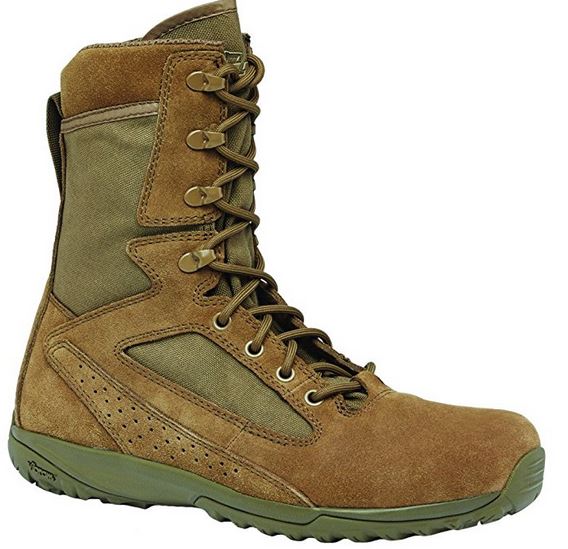 For many decades, Belleville has been creating outstanding boots for people looking for the highest standards of quality and durability. These boots offer exactly what people want, especially for men who are attracted to the ever-lasting military fashion trend. In fact, this company is the biggest supplier for the Department of Defense in the United States.
This time, it's the turn for the Mini-Mil Boots, exactly the 115 Tactical Research Mini-Mil Athletic Boot model. This is one of the most popular minimalist steel toe boots in the market right now and you shouldn't ignore them if you are looking for something in this segment.
Click here to see pricing and reviews on Amazon
There is a lot to talk about these Mini-Mil Boots and we are going to condense the biggest features, pros, and cons in only a few lines. We are also going to address where these boots perform well and where they don't. We expect this information to be useful for those customers trying to make a smart, well-informed purchase.
The Mini-Mil Boots are made of high-quality suede leather along with a VIBRAM Talus outsole. For the midsole, we get the always comfortable EVA material, this time molded by compression. And for the insole, single-density molded EVA material.
The hydrophilic lining in the Mini-Mil Boots is fully breathable and allows great airflow in the interior of the boot. We will talk more about this further in the article. We must mention that all materials, even the remarkable VIBRAM Talus outsole, are extremely light.
Best Features
We have the need to expose all our readers the biggest features they can find in the Mini-Mil Boots from Belleville. In order to make it as clear as possible, we are going to create a comprehensive list of features that, according to our criteria, represent the strongest points for hits product.
High-Quality Suede Leather for the Construction: People with some experience using tactical boots know that the quality of the materials will determine the durability of the product. In the case of the Mini-Mil Boots, the leather used is great and we can be sure about its durability.
VIBRAM Talus Outsole: This quality rubber sole isn't only about durability. The Mini-Mil Boots have a zero-drop design, something that provides the user with a "barefoot" experience when walking, even on difficult terrain. This outsole is also slip-resistant, guaranteeing safety to the user.
Aero-Spacer Mesh Lining: Especially useful for users who want these boots for hiking and real outdoor adventures, the cutting-edge lining is as effective as the one we found in the US Army's boots. This means zero moisture and complete comfort for the feet.
Multiple EVA Applications: We find EVA material in both midsole and insole. This way, the Mini-Mil zero-drop boots try to deliver the most comfortable and stable experience possible to the user, even after multiple hours.
Pros and Cons
The Mini-Milzero-drop boots have plenty solid points. Nevertheless, it's necessary to look for those flaws that may cause significant problems to some types of users. Here, we are going to take our own opinion after using the boots and mix it with what the customer base thinks.
Pros
-          Extremely durable
-          Use the same technology as the US Army's boots, so we can expect comfort
-          The zero-drop design offers a "barefoot" experience
-          Highly-efficient breathability thanks to the Aero-Spacer mesh lining
-          Slip-resistant outsole that is useful in hazardous environments
-          Available in a wide array of sizes, including small ones for women
-          Superlight construction
Cons
-          Some users reported discomfort on the Achilles tendon and heels
-          Interior padding is not abundant, so the impact-absorbing capabilities are limited
Ideal For
It's time to talk about the scenarios where the Mini-Mill Boots can benefit you the most. As any other type of shoes, these boots are more appropriate in determined situations.
To begin with, the Mini-Mil Boots are extremely appropriate for people who takes hiking seriously. Having a high cut, the ankles are always well supported and the balance provided by the design is efficient on difficult terrain. If you want to face a challenging trail into the wild, going with these boots is a great idea.
Another good scenario to use the Mini-Mil Boots is when backpacking. If you are going to walk many miles with some heavy weights on your back, it's paramount to choose boots that will grant you complete support for the feet, including the ankles and those areas that many suffer after a while. Also, consider that they are light, so will not represent a burden during the trip.
The Aero-Spacer mesh lining that we mentioned before, makes an outstanding job keeping the dry feet, something that comes valuable in most scenarios here. Hikers and backpackers appreciate it.
Not the Right Option For
Is there any situation where the Belleville Mini-Mil Boots aren't appropriate? Possibly. There are no perfect shoes out there. This is a dangerous misconception that makes people choose whatever other people are choosing, causing a lot of trouble at the end.
Have in mind that these zero-drop tactical boots have a design that couldn't be the most appropriate for users with extremely wide feet. Also, if you need shoes for a hazardous environment, where impacts are a possibility, these boots may not be a good idea. The Mini-Mil Boots have a serious lack of padding, so most impacts on the upper will be completely transmitted to the feet.
The Bottom Line
The Belleville Mini-Mil Boots are extraordinary zero-drop tactical boots that will do wonders for most users out there, either men or women. If you like them, you will have the chance to choose between two different colors, both of them fantastic at first sight.
These boots are highly practical and convenient, especially for those looking for multipurpose shoes. After reading the previous insights, it's time to make an opinion on your own. It will be hard to know the reality until you try them yourself, so take your chances today.