Altra zero drop vs Nike free: what you need to know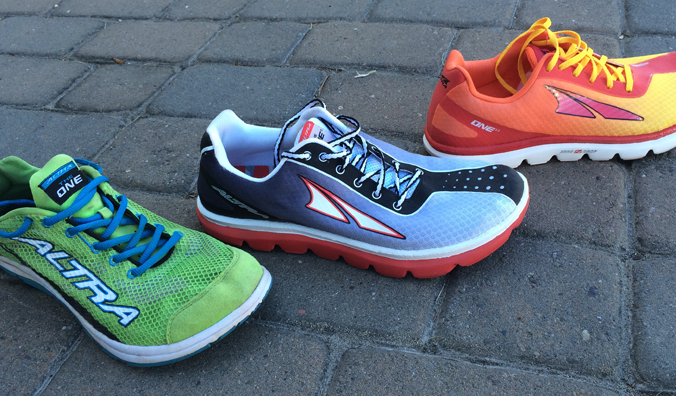 Having proper zero drop shoes these days has become a need for most people. Good performance at physical activities and absolute comfort are two things that go hand to hand, so it's impossible to ignore those ways to improve both.
Choosing the wrong model, even when it is a zero drop shoe, may lead to discomfort, poor performance, pain, and long-term problems for the feet, ankles, knees, back, and neck. The consequences of a misleading choice are abundant and you don't want to suffer them.
Fortunately, two big companies offer today great alternatives when it comes to cross training zero drop shoes: Altra and Nike. Both brands are widely popular all around the world and they are synonymous with quality, durability, and outstanding fitness experience.
As a customer, you may find some trouble when trying to choose the right zero drop shoes from these two companies, which are offering right now hundreds of different alternatives.
So, which models should we consider? We have two solid ideas: Altra Men's One 2.5 Running Shoe and Nike Men's Free Rn.
These zero drop shoes are remarkably good and today, we are going to dedicate more than a few lines to describing the good and bad in them, something that may come handy for fitness enthusiasts out there.
Presenting the Models
It's time to talk about our two chosen models. We recently had the chance to try them and experience ourselves how good these zero drop shoes are. Both the Men's One 2.5 Running Shoe from Altra and the Men's Free Rn from Nike are remarkable products that deserve our attention.
Altra Men's One 2.5 Running Shoe Review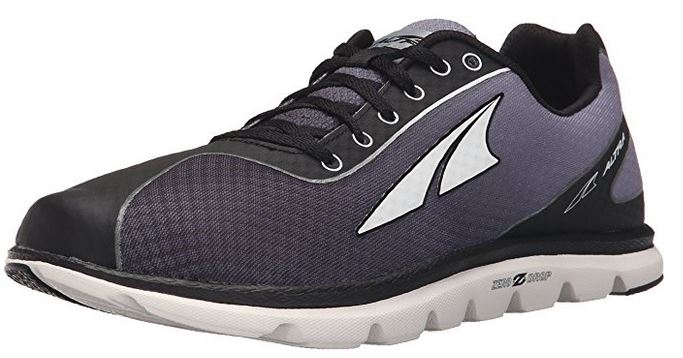 Among the many zero drop shoes that Altra is offering right now, the Men's One 2.5 Running Shoe is one of the very best. This brand is a recognized expert when it comes to zero drop shoes, something that we cannot say about how they look. Most Altra models aren't pretty, so this is no surprise for us.
With the Men's One 2.5 Running Shoe, we have a solid, high-quality construction made of fabric and synthetic materials, including the durable outsole. As expected, the platform has a zero-millimeter heel-to-toe offset, something that is in our interest.
Inside, we can enjoy of an efficient dual-layer EVA foam midsole that provides outstanding comfort during use, without exceeding the natural limits of a zero drop shoe. Also for the midsole, we get InnerFlex for complete mobility and flexibility.
We can say that the Men's One 2.5 Running Shoe feels superlight, just like we hadn't been using anything on our feet. This is, of course, a great benefit for speed lovers, those who want to achieve new records with every step they make.
The color offer available right now is good and diverse but the design remains quite ugly, something we cannot simply change.
Nike Men's Free Rn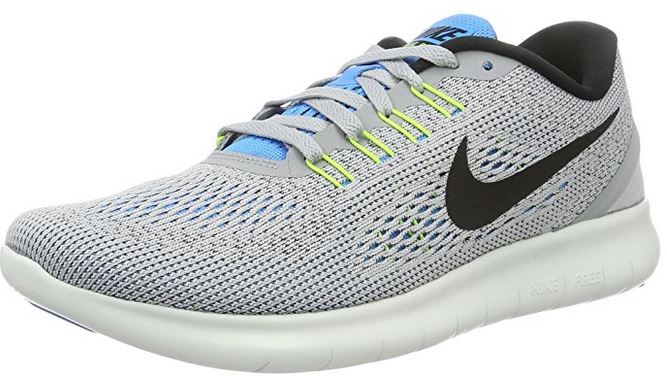 When it comes to Nike, there are countless models we can choose for using during our cross-training activities, even if we have special needs like flat feet. This is a brand that's not lacking alternatives. In terms of zero drop shoes, our best option is the Men's Free Rn.
Again, we had the chance to try them for a while and here is what we can say. They look simply spectacular, no matter which presentation you do choose. There is a wide array of color options, also bringing attractive pattern combinations.
Nike created the Men's Free Rn by using a predominant mesh lining all over the shoe, something that enhances the breathability and ventilation. This means that the interior is always fresh, keeping the feet dry, comfortable, and free from bacteria. A key design element in the Men's Free Rn are the Flywire cables, something that keeps the shoes always tight after lacing up.
The Men's Free Rn feels lighter and flexible than our first alternative, something we clearly consider as a benefit. Regarding the outsole, besides being thin and delivering a barefoot-like experience, has an innovative tri-star pattern that allows outstanding traction and full movement.
Time for Comparisons
The whole point of this article is to make clear which zero drop shoes perform better in multiple scenarios. Above, we talked about our experience with both models, something that can give you important insights.
Now we know how these shoes look, feel, and perform, it's time to compare them in different scenarios.
Which Zero Drop Shoe is Best for Everyday Walking?
Of course, we should begin with the most basic activity we can do with these shoes: walking around. We do this all day long but rarely stop to think how the shoes we are wearing affect us.
In this case, both options are amazing for everyday walking use. The Men's One 2.5 Running Shoe from Altrais extremely comfortable and the thick outsole gives us long-lasting relief during the day. Nevertheless, this is not the prettiest option around. As we mentioned before, Altra shoes are not known for being highly attractive, not at least when we compare them to Nike models.
Now, the Men's Free Rn from Nike also offers great comfort for everyday use. To this alternative, we must add the design factor, which is more attractive. With a wide array of color options, which is the best zero drop shoe for walking comes to be a personal preference question.
Which Zero Drop Shoe is the Best for Hiking?
Hiking is not a soft activity. Even if you choose an easy hiking trail, it's always going to be filled with challenges. That's why durable zero drop shoes are a serious need here. Now, which one of our options is fitter for this activity?
We dare to say that the Men's One 2.5 Running Shoe from Altra. Why? It's simple. This model is more focused on durability and practicability than it is on aesthetics. As we mentioned before, the Men's Free Rn from Nike are almost entirely made of mesh lining, which is a delicate material.
This doesn't mean that a pair of Men's Free Rn will last nothing if you take them to hike a trail, but the chances are higher of tearing them apart. On the other side, the Men's One 2.5 Running Shoe is made of more resistant materials and the outsole is thicker, two things that can easily benefit you in this aspect.
Which Zero Drop Shoe is Best for Lifting?
There are many experts and fitness enthusiasts arguing about zero drop shoes being used for lifting heavy weights. At the end of the day, it seems quite clear that barefoot-like experience is highly benefiting when lifting, mainly because the feet adopt a natural posture, instead of negatively affecting how the entire body is inplace.
Now, if we analyze the experience both zero drop shoes above deliver, we can say that there is a tie. Without a doubt, the Men's Free Rn from Nike are incredibly popular among fitness enthusiasts, including weightlifters. This is something we can check every day on the Internet and social media.
But, if we have to choose one option, we would like to take the Men's One 2.5 Running Shoe. This zero drop shoe provides a firmer, steadier sensation that is valuable when lifting. We want maximum stability and reliability for this highly demanding activity. Then, the Altra model may be more convenient.
Which Zero Drop Shoe is Best for Overpronation?
Overpronation occurs when the person suffers from flat feet. This is the motion of the inner foot happening inwards, basically because there is no solid, natural structure to maintain correct posture. Having flat feet is a problem but nothing we cannot properly monitor and control. The first measure is choosing the right shoes.
Both Altra Men's One 2.5 Running Shoe and Nike Men's Free Rn are quality models that provide a safe posture and motion flexibility to the feet. Nevertheless, it's hard to tell which one is more appropriate for overpronation cases. Here, the recommended thing to do is to review the different dimensions and feature of the product and personally analyze which is the option that suits you best.
The Bottom Line
This is how we finish our Altra zero drop vs Nike Free shoes comparison. As you can see, we chose two of the latest, most popular models in both brand's line-up while having the chance of trying them for a while.
We delivered our impressions about the experience both zero drop shoes can deliver and can finally say that we are satisfied, fortunately. The Altra Men's One 2.5 Running Shoe and Nike Men's Free Rn are really different from each other, so comparing them is not so hard.
At the end, the small differences will be determining. Things like design and looks are clearly notable when comparing both models. Nike is famous for being innovative with its designs, creating important fashion trends, one after another. On the other hand, Altra is not doing the same thing.
Because of the materials used, there is an important gap between both zero drop shoes when it comes to durability and breathability. Here, you own personal preferences will also be determining the final decision.