Altra Men's Instinct 1.5 Zero Drop Footwear – Blue/Charcoal
The original Zero Drop™, Altra's awarding-winning minimalist running shoes are back. Altra Instinct 1.5 barefoot-inspired sneaker is in an innovative foot-shaped design. The hot and new look of this men's athletic shoes helps runners maintain proper running technique and reduce joint impact while freeing their toes to help alleviate foot pain.
Instinct 1.5 with the revolutionary Zero Drop™ platform offers a quick-drying air mesh upper with a Dri-Lex collar lining and full-length, streamlined seaming construction lining to wick moisture and reduce chafing. Now your toes have more room to work properly. The platform allows a more natural, efficient foot strike that helps reduce joint impact, shin splints and forefoot pain.
Stack height: 22 mm
WEIGHT: 8.9 ounces
Mesh
Rubber sole
Mesh upper
Blown upper outsole
Dual-layer, EVA cushioned midsole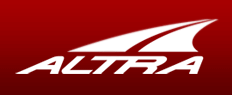 Zero Drop™ Platform
Weight: 8.9 oz
Midsole: 12mm; Dual Layer EVA with A-Bound Top Layer
Outsole: 4.5 mm FootPod Outsole
Cushioning: 12mm; Dual Layer EVA with A-Bound Top Layer
Total Stack Height: 22mm
2 included insoles: 5mm Sculpted and 3mm Strengthen
Upper: Quick Dry Air Mesh
Liner: Full Length Seamless inner lining with Premium Drilex Collar Lining
Asymmetric Lacing
Other Features: Zero Drop? with Full Cushioning Innovative, Foot-Shaped Design
Male specific fit
An upgrade from the original award-winning shoe, The Instinct™ is the first shoe to truly marry the form-improving benefits of a minimalist shoe with the comfort, cushioning and support of a traditional running shoe.
Related Products